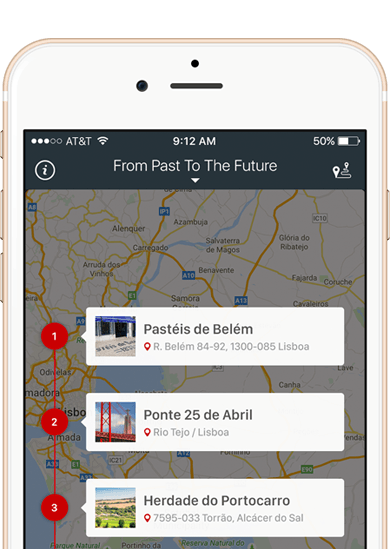 Concept
Wonderful Wine is a travel concept that leads you into the most special wineries, best restaurants and "tascas", amazing landscapes and great experiences to spend your free time.
The solution
iOS App with routes, where you can check out available routes and its point of interest. You can send the point of interest coordinates directly to your GPS, make quick call or contact them throw email, all with ease.
New route every month !